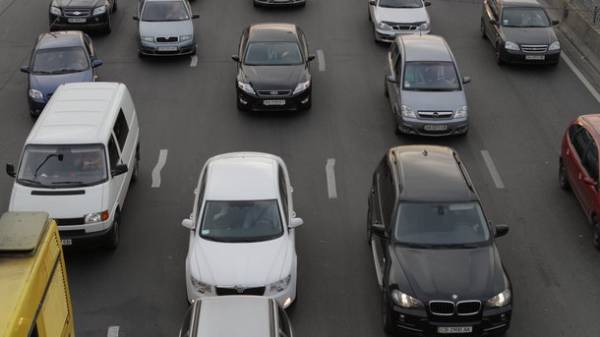 Due to the increased flow of visitors to Ukraine of foreigners, demand for rental services for 5 months of 2017 increased 68%, compared to the same period last year. The interest of Ukrainians to rental increased by 14%, writes UBR.
However, during the Eurovision, despite the scale of the event, there was no appreciable increase in demand for rental cars. The reason, as I suspect the experts – event in one city.
"However, the volume of leased cars rose in may for the start of the season, which runs until the end of October," — said the Director of the international Corporation Avis Heim Drip.
The most popular, according to Avis, cars are economy class, compact cars at the mechanics and machine (group a, for example, Ford Fiesta), B (e.g. VW Polo) and E (VW Golf 7 on the machine), group F, public car "business class" (VW Passat), luxury segment – group J (Audi A6 or BMW 5). Also demand all-wheel drive vehicles (group L – VW Tiguan or Toyota RAV4 and group M and P – Audi Q7 or Toyota LC Prado).
"The customer is not to reserve a specific make and model of the car, and a group which consists of vehicles of a similar class and characteristics, but from different manufacturers," said Drip.
The rental cost starts at an average of $ 30./day in economy class, and cars of "premium" cost 150 – 200 dollars./day. The average lease duration in the past and this year was 12 days.
Also on the market there is a demand for light light-duty trucks, including the Ford Transit and Mercedes Sprinter. On the market there are companies that offer rental services of motorcycles, which in the summer also enjoy considerable demand.
Overall, says Drip, the market is emerging from crisis. For example, in 2016 the car Park members of the Association of leasing companies grew in total by 22% in comparison with 2015, the disposal of cars increased by 10%, the number of rolling days – by 38%, and the number of rental contracts by over 50%.
A positive trend continues in the current year. The abolition of visas for Ukrainians may also spur interest in the provision of renting a car abroad through our company.
In the future, the avtoprokatchikami also plan to launch and rental – time sharing or an hourly rental, which should contribute to reduction in the flow of cars in and make a positive impact on the reduction of CO2 emissions through the use of for this type of service electric vehicles.
Comments
comments