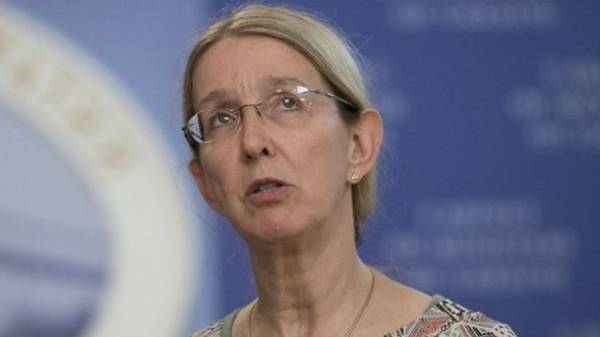 The state will pay only for primary, emergency and palliative medical care. The rest of the medicine the Ministry of health will be partially offset. This is stated in the bill of financial guarantees for the provision of medical services and medicines. The draft law of the second of June, was supported and recommended to Parliament the national Council of reforms.
"Full payment by the state shall be medical services and medicines at the level of primary and emergency – about 80% of the patients as well as palliative medical care. Funding other types of medical services will determine the Cabinet", – noted in the Ministry of health.
The rest of the medicine will be partially paid. According to forecasts of Agency, part of the official co-payments by patients in 2021 will reach 13.3% of the total financing of health care.
Introduced partially paid medicine will be in 2018. However, there will be benefits for socially vulnerable categories of the population.
"We say that in our country medicine is free, which it isn't, we all pay for everything. We now offer a system where each of us has a guaranteed primary care, emergency medical assistance and palliative care for free. Perhaps there will be such services that have to pay extra because the government does not have enough money. If you can pay, then pay. We need to stop lying and start telling the truth. We should create a system where people don't have to sell cars and apartments and be financially ruined because they got sick," – commented the acting Minister of health Suprun.
The draft law, Parliament may adopt in the first reading on 8 June and 22 – be taken as a whole, said a member of the parliamentary Committee on health Sergey Berezenko.
Comments
comments