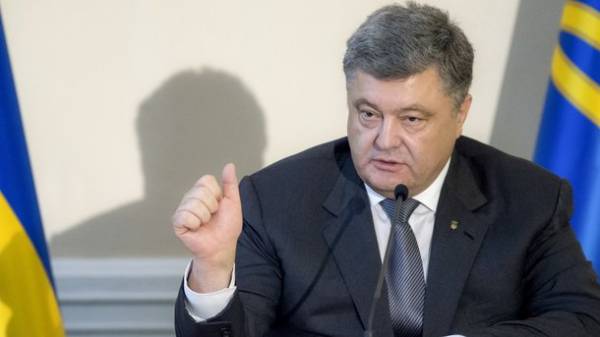 Ukraine and Turkey for many years have friendly neighborly relations, which developed into the strategic partnership of the two countries. This was stated by the President Petro Poroshenko during a working visit to Odessa.
"In the most difficult times for Ukraine, Turkey was with us. We are working on deepening this partnership. We are United not only by geography, not only Black sea, but also common goals and common interests. Our two countries are striving to establish peace and stability in the black sea region. We agreed to make joint efforts for expansion of mutually beneficial economic cooperation. We are committed to the extension of equal partnership and mutually beneficial cooperation, based on respect for universal principles of good neighborliness and international law," he said.
The President noted that, attacking the Ukraine three years ago, Russia has undermined all the foundations of the world and regional order, starting cynical illegal annexation of Crimea and aggression against peaceful Ukraine in the East of our country.
"This policy of the Kremlin is a challenge. The challenge not only to the sovereignty, territorial integrity and independence of our country. It is a challenge to global security, call Turkey, call for all the black sea countries. I am very grateful to Turkey and its leadership for the firm and unwavering position of support for our sovereignty and territorial integrity", – said Poroshenko.
According to the head of state, Ukraine and Turkey has very serious potential of bilateral cooperation. We are talking about the enormous potential in terms of bilateral trade, a huge investment, potential for development in education, cultural and humanitarian sectors.
"Today one of the main priorities in our bilateral relations is the signing of free trade agreements. I hope the positive trends in these areas will only grow," he said.
The President also reminded that for the mutual travel between Turkey and Ukraine will no longer even need the internal passport is enough to have ID cards.
Comments
comments