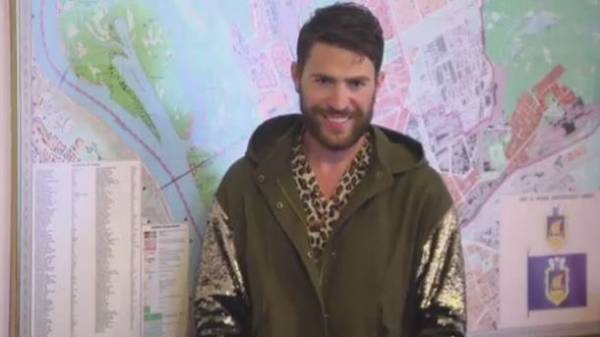 Scandalous journalist and prankster Vitaly Seduc stated that it had no purpose to bare their buttocks is on the performance of Dimly, as it could happen with another participant of the Eurovision song contest. He told about it on court.
According to him, such an act, he decided to draw attention to himself and didn't want to discredit that neither Jamal nor the Eurovision song contest.
"Not that I didn't respect the contest, I have nothing against Jamala. She's one of the few played on a small stage, and I was just in the first row near the stage. Why did I do it? It is a kind of act of my shocking, outrageous act," said Seduc.
According to him, he went into the hall, where was held the final of the competition without a ticket and journalistic accreditation.
When asked by the court why he did it on Jamala's performance and not, for example, the Bulgarian party, the prankster replied: "I was in the area where the small stage, I was not near big. And on a small stage by the winner (Salvador Sobral. – Ed.) and Demala. I knew who it will be, but if I got to the big stage, then maybe I would go there for Italian. But I was sorry the Portuguese, I was also next to him, but I thought due to issues with the heart it could stop," said Prancer.
The journalist also added that his act made free, the money is not received.
As it became known, Dniprovskiy district court hearing the case about the antics of journalist, released Vitaly Seduce until 12 July under the personal obligation, while "slapped" him a ticket.
We will remind, during performance of the Ukrainian singer Jamala in the finals on may 13 at the scene ran "fan" with the Australian flag, which turned out to be Vitaly Seduc, and live bared buttocks. He was quickly overpowered and removed from the scene security.
So, the trick with the exposure of the buttocks from Vitaly Seduce will be investigated by organizing Committee of Eurovision, which I think he should be held accountable for their actions.
In turn, the President of Ukraine Petro Poroshenko during communication with journalists commented on the incident with the exposure of ass on the Jamala's performance.
Comments
comments