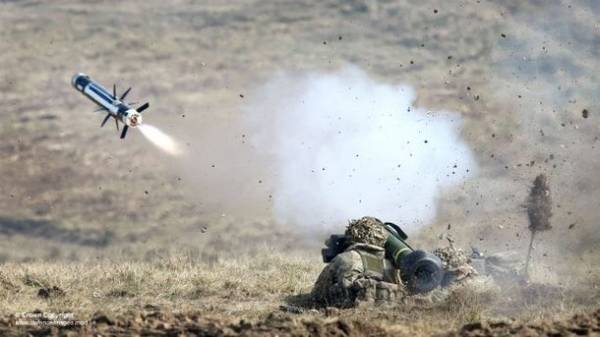 Ukraine need a lethal weapon that eliminates an overwhelming advantage of the occupants in the arms. This opinion was expressed in comments to the edition "GORDON" the Deputy chief of staff armed forces of Ukraine in 2006-2010, the General-Lieutenant Igor Romanenko.
In his opinion, means Ukraine needs anti-tank and air defence.
"The United States has committed money's annual assistance. They can be spent on military exercises and the provision of APU. I personally think the positive that is still relevant to the issue of granting Ukraine lethal weapons. What weapons is a priority for us? Then you need to watch what Russia has an overwhelming advantage. For example, in armored vehicles. So we need antitank weapons and weapons that will allow you to defend against enemy armored vehicles. Also, the Russian advantage in aviation. Accordingly, Ukraine needs money and missile defense," – said Romanenko.
Previously in Canada, explained why Ukraine should be given lethal weapons. According to canadian politician Peter Kent, the granting Ukraine lethal weapons as a necessary step in view of the constant escalation of the conflict with Russia.
Canadian MP, shadow defence Minister James Bezan told, what weapon could count Ukraine.
In turn, the Minister of defence Stepan Poltorak declared that Ukraine covers Europe from the million-strong Russian army and it needed the support of the West in this. The Minister said that NATO countries were not ready for Russian aggression.
Comments
comments