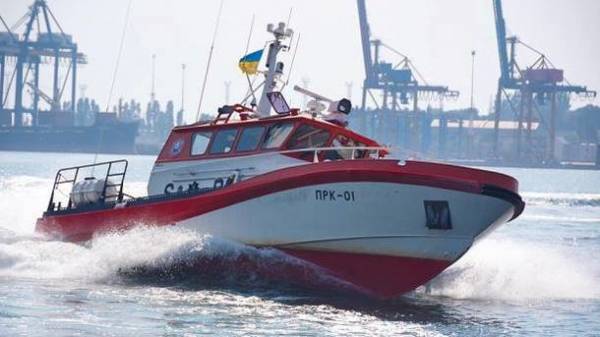 Ukrainian search and rescue boat "engaged in surveillance" for technical courts of the Russian group, produced their photos and videos.
About it reports a press-service of the Border Department of the Federal security service (FSB) of Russia for annexed Crimea.
As told in the representative office of the Russian secret service, the incident occurred on April 23, Ukrainian boat then tried to enter "the territorial waters of Russia" from the annexed Crimea. The press service of border Department said that the Russian gunboat "warned" the Ukrainian vessel "violation".
"On the control duty service in Balaklava border Department of the FSB of Russia in the Crimea reported that "the state border of the Russian Federation" close search-and-rescue boat (flag of Ukraine), the crew of which produces photos and video of Russian ships," – said the press service.
After that Russian border guards moved to the area where he was spotted Ukrainian the boat, in order to ensure the safety of the crews of the Russian dredger shells "Cupid and Pechora", supposedly engaged in legitimate economic activities "the territorial waters of Russia".
The commander of the Russian group has warned the Ukrainian captain of the boat that if he continues at this rate and route, violate "state border" of Russia.
In response, the captain of the boat stated that is in the territorial waters of Ukraine and goes to the port of Skadovsk in the Kherson region. This forces the boat was not stopped, "the use of weapons border patrol boat was not carried out".
"The Ukrainian captain of the rescue boats themselves lay on the stated course and departed in the specified direction", – noted in Department.
As reported in the Ministry of Infrastructure of Ukraine said that during regular exercises of rescuers, Sea search and rescue service in the Black sea in Skadovsk district of the Russian ship attempted to seize Ukrainian rescue boat. However, the crew would not allow it.
Comments
comments