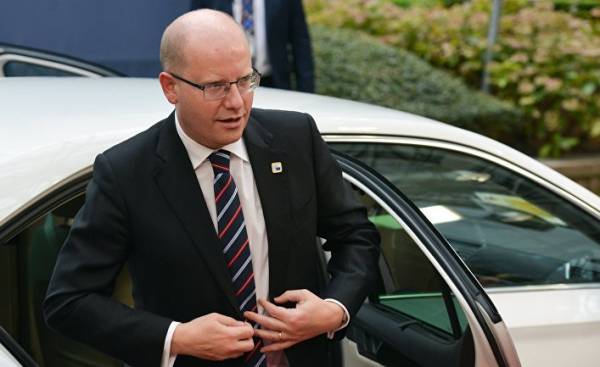 Until the end of the current week President of the Czech Republic Milos Zeman will be given a proposal to dissolve the coalition government of Prime Minister Bohuslav Sobotka. The resignation was accepted immediately by the Chairman of the Cabinet of Ministers, as he told the media at a special press conference at the headquarters of the government.
The reason for this step are suspicions of tax evasion and the lack of reliable information about the origin of the property of the Minister of Finance of the state Andrew Babish. Prime Minister Bohuslav Sobotka was not satisfied with explanations that are expressed about allegations of the Minister of Finance provided in writing.
Andrew Babish, said the Prime Minister, not only has not provided the necessary explanations, and in addition the thing even more disorientating. In a situation when suspicion of committing financial fraud relate to the Finance Minister, the Prime Minister sees no possibility to continue the work of the Cabinet or to solve a problem only to the resignation of one Minister.
Comments
comments