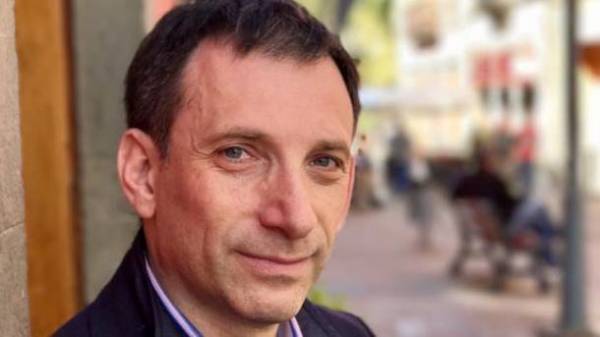 Ukraine should seek support from the West in condemning the Pro-Russian European politicians, who illegally visit the occupied Crimea. Wrote about this in his blog on the "Radio Liberty" political analyst Vitaly Portnikov.
According to him, Kiev has to initiate the condemnation of other European politicians who have illegally visited the Crimea.
"History of a public condemnation of the Chairman of the PACE must not remain a mere episode in the struggle for respect for European principles. The trip to Syria don't seem the Ukrainian case, however, the Ukrainian delegation was an active participant in the process of stigmatization Pedro Agramunt and other participants of the infamous visit. Ukraine has agreed the majority of the European deputies, this means that we must look for the support and in condemnation of those who, contrary to Ukrainian law, is visiting the occupied Crimea and Donbas. Who pretends to cross the Russian-Ukrainian border where Ukraine does not control, is not a crime. Western friends of Putin have to answer for this violation of political prospects," – said Portnikov.
He believes that the citizens of Russia and other former Soviet republics should be banned entry into the only in Ukraine but also in Europe.
"A visit to the Crimea should become a "wolf ticket", after which the citizen of Russia will have to rest on Seliger and sing in Anapa. The condemnation of Agramunt has shown that this can be achieved," – said Portnikov
As reported, on April 28 at the session hall of the parliamentary Assembly of the Council of Europe officially announced that the Bureau had expressed distrust of the President Pedro Agramunt. Agramunt is no longer authorized to carry out official visits may not participate in meetings or to make public statements on behalf of the Assembly as Chairman.
We will remind, at the end of March in Syria, a delegation of the PACE deputies and the state Duma of Russia headed by Pedro Agramunt, despite the fact that Agramunt was not authorized by the Assembly or its bodies in the exercise of such a visit.
Comments
comments