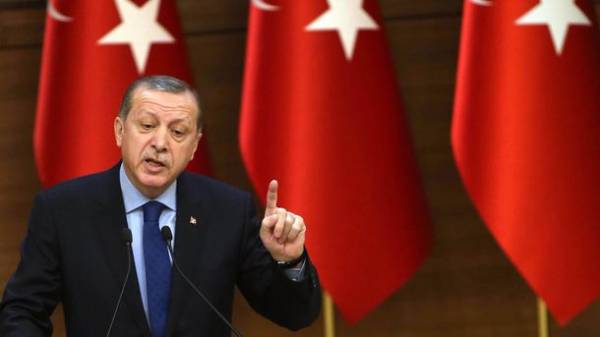 The Turkish government has dismissed from government service 3 974 people, according to a government decree, reports Deutsche Welle.
According to the document, civil servants suspected of supporting the Movement service of the Islamic preacher Fethullah Gulen, whom authorities accused of organizing a coup attempt in July 2016. Among lost their jobs – more than a thousand former employees of the Ministry of justice and more than a thousand soldiers.
Earlier, the Turkish authorities have blocked access to Wikipedia, According to the information portal, the lock starts April 29 at 8:00 local time and is valid for all versions of the website in all languages.
16 April, Turkey held a referendum on constitutional reform. According to the state news Agency Anadolu, its supporters by a very slim margin (51,4% against 48,6%) won. The opposition declared numerous violations during the voting and the intention to challenge its results in court. The initiators of the reform suggest to make the 18 amendments to the basic law, which should significantly expand the powers of the President.
Comments
comments