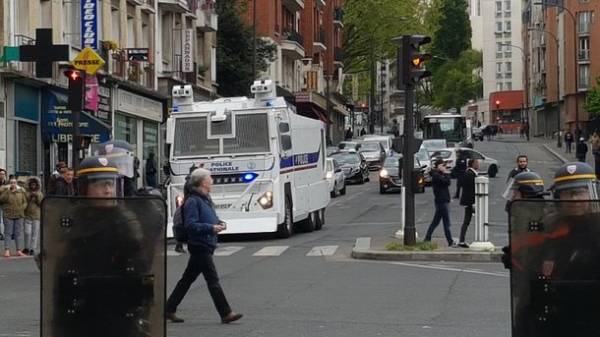 In France, opponents of the leader of "National front" marine Le Pen, serving as a candidate for President of France held a protest action. According to the newspaper Le Parisien, during the March, clashes of protesters with police.
The number of protesters edition was estimated at 400 people. The action took place in the North-East of Paris.
The exhibition brought together anti-fascists, protesting against far-right rhetoric of Le Pen. The protesters chanted slogans about the struggle against fascism and solidarity with refugees.
During the March, about 50 protesters attacked police officers, began to throw in law enforcement smoke bombs and Molotov cocktails. In response, the French police used tear gas.
Rassemblement contre le meeting du #FrontNational et la "mascarade électorale" à #Aubervilliers https://t.co/IVhH7JMD1Y
— Amandine Sanchez (@mandineSanchez) 16 quinia 2017 R.
We will remind, earlier the candidate in presidents of France marine Le Pen has declared that intends to evict Islamic radikalov from the country.
Comments
comments