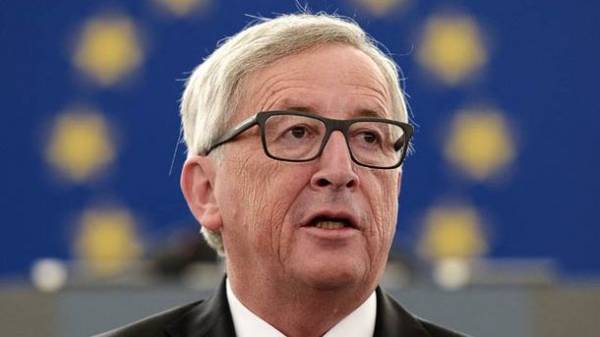 European Commission President Jean-Claude Juncker said that in the long term the EU will expand and will encompass more than 30 States. A number of countries he expects to see for the next 60 years, according to the head of the European Commission on the 60th anniversary of the EU in an interview with Bild, reports ZN.ua.
After the decision of Britain to leave the European Union, the EU has 27 countries.
Earlier, Juncker said that the exit of Britain and the problems that arise in her way, will encourage other countries to remain in the Union.
The Financial Times earlier reported that Juncker proposes EU countries to move towards closer integration at different speeds. Ready to cooperate more closely can start the integration right now, and others may postpone rapprochement with the allies. Recently it became known that Juncker skeptical about the prospects of EU enlargement. The President of the European Commission explained that none of the candidate countries do not meet the criteria for entry.
The leader of the ruling party of Poland Jaroslaw Kaczynski said that the EU concept of "different speeds" capable of destroying the European Union.
Comments
comments