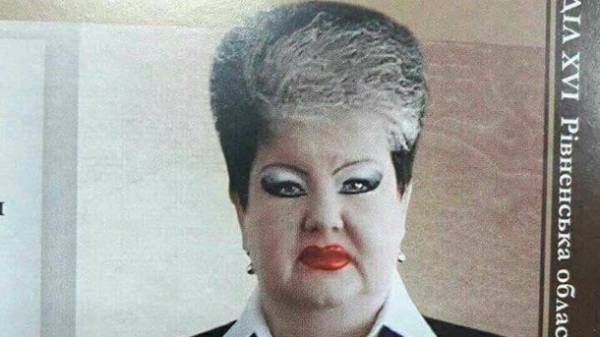 District judge of the Rivne region Alla bandura in a matter of days became famous on the Internet thanks to its bright appearance.
Extreme hairstyle a law enforcement officer is often compared to the main villain of disney's "the little Mermaid".
Briefly about the Ukrainian judicial system. pic.twitter.com/v6KyXys1cG
— Xenia (@Ksenia_Gusinsky) March 12, 2017
Made monstrous judge like the main villain from the little mermaid pic.twitter.com/Eafi2NwXxw
— Cartoonist (@nightseparator) March 12, 2017
Ukraïnskoï Sadovo system you have stroke! pic.twitter.com/krf3KXR9T8
— Betterment (@Uzhesogodni) March 12, 2017
Rushed pic.twitter.com/K3n9QqtNXt
— Team of ZinaPortnova (@Zn_Portnova) March 12, 2017
Have you seen our judges? What the fuck judicial reform? You need to cook stakes and silver bullets pic.twitter.com/8k0Qs6mrDx
Creative a Hundred (@kreatyvna100) March 12, 2017
when the whole week preparing the sets to finally Friday to rock the party pic.twitter.com/dqBpwQpKrS
— teška hughes (@grim_juz) March 12, 2017
The Russian-Ukrainian judicial fraternity. That is – the Sisterhood… pic.twitter.com/iy2UnIz6K2
— Vladimir Terekhov (@Geschichter) March 12, 2017
norot Adin, Adna faith pic.twitter.com/4chNQ3Zpzo
— Kharkivskyy Thtr (@kh_drift) March 12, 2017
The judge of Pechersky court, for example pic.twitter.com/j5mba3wStU
— Team of ZinaPortnova (@Zn_Portnova) March 12, 2017
Jokes aside, but one of the users clearly stated that if it is an honest and decent judge, her looks don't have to worry.
Comments
comments