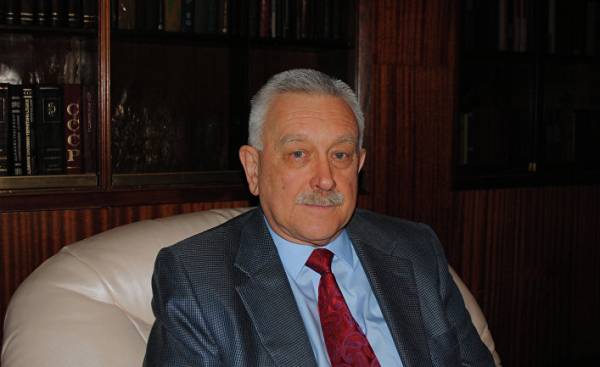 Russian Ambassador to Venezuela Vladimir Zaemskiy sent to the editor of the newspaper El Universal a letter, after replying to the article Rafael del Naranco (Rafael Del Naranco) "Tsar Vladimir Putin" ("Tsar Vladimir Putin"), published in this newspaper.
In it the Ambassador explains some of the aspects that, in his opinion, correctly described by the author. The Ambassador points out that "the accusations and the historical analogy is incorrect, if they are not based on evidence".
He rejects the sarcastic criticism of the "leader, democratically elected by the people, who, like any other, worthy of respect."
Here is the full text of the letter:
The article is "Tsar Vladimir Putin", published in the newspaper El Universal on March 4, left behind an unpleasant aftertaste.
Being staunch supporters of freedom of speech and honest expression of opinion on any issues, we can't help but point out that this article reproduces certain subjective clichés about the Russian government and President Vladimir Putin. Due to the large number contained in her absurdities, it was just funny.
Factual errors and false quotes do not deserve any comments because they are a farce genre. It is not that other, as malicious phantasmagoric arguments.
We do not believe that intelligent and courageous to let go, like the author, the sarcastic remarks, to make accusations and to draw historical analogies that are not subsumed under them, evidence that would be very helpful, since we are talking about the world famous political figure, a leader, democratically elected by the people, who, like any other, deserves respect.
Allow me, dear readers, to Express my deep conviction that such low-grade food, based on false information, is incompatible with serious and professional journalism such respected Newspapers like El Universal.
Comments
comments