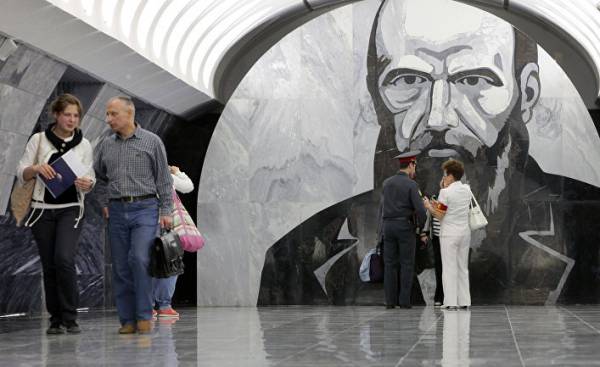 When I travel outside of Russia, I immediately start to throw questions whether a particular phenomenon really exists. In recent years, many argue, often based on their own experience and prejudice is also about that, is it normal in Russia to smile or laugh in public. Guides only exacerbate stereotypes, stating that Americans are so cute because they smile, but the Russians are gloomy.
Some worry that they will be considered fools if they accidentally smile at a stranger coming out of the subway, or laugh too loudly, talking to the host at a dinner party. Don't worry, to laugh, walking around the city, is not prohibited. But with a smile linked their features. Even if it's not too trying to play the role of an expert on matters of etiquette, it is worth remembering that smile in Russia can be perceived somewhat differently than in other European countries. Especially if you smile too broadly.
A saying that many here use, is: "Laughter for no reason — sign fool". In other words, a fool can be recognized by laughter, and the louder the laughter, the bad head.
In shops and at the post office staff generally don't smile at customers — not because they tend to be unfriendly, but because they simply do not know these people personally.
The famous scientist-linguist Iosif Sternin from Voronezh state University in several of his articles tries to explain that man smiling companion, in fact, no heat transfers. From the Russian point of view, the smile must be sincere, and not a sign of courtesy, he said.
Therefore, a polite smile can be seen as something forced, and therefore as an indirect sign of hypocrisy or even unwillingness to show true feelings. In Russia a smile is most often associated with sympathy, it is appropriate in the more intimate relationships, not when dealing with strangers.
What better to laugh? Yourself, parents or spouse of the rich people in distress.
Polish researcher of the cube Rats (Kuba Krys) examined how a smile is perceived in different countries. He believes that people in Eastern Europe do not smile in certain situations, because I am afraid to seem not very competent in any case.
"There is a view that smile — that's good, because then the world smiles at you in response. But in countries with higher level of corruption the people are smiling and may be perceived as less intelligent. And anyone who wants to look better. Joke can mislead," he told me Rats last week.
The so-called genuine smile occurs when the person really wants to smile. After all, there's no reason to continue to smile to those who wait, just out of fear that someone can do about us any conclusions based on the fact that we are not going to do that. You can laugh, even out loud, the main thing — to respond quickly in communication, and answer direct questions. Say "thank you" squeeze your teeth and wish a good day. Anyway, here's to many, this is enough.
Comments
comments