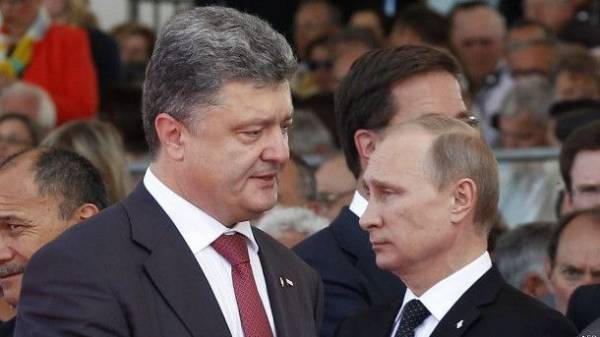 For the settlement of the situation in the Donbas and in the Crimea the President of Ukraine Peter Poroshenko is necessary to continue to communicate with the leader of the aggressor country of Russia Vladimir Putin. Reported "Kommersant".
According to the publication, citing sources in Kyiv and Moscow, from the beginning, the leaders spoke on the phone four times. The last conversation took place on 21 February at the initiative of the Ukrainian side and lasted about 20 minutes.
It is noted that these contacts are for obvious reasons not disclosed, and if they will report, "critics of the Ukrainian President in the radical camp will get another reason to accuse him of collusion with the aggressor behind the people".
Earlier it was reported that Poroshenko shook hands with Putin before the meeting in the "Normandy format" in Berlin.
Comments
comments