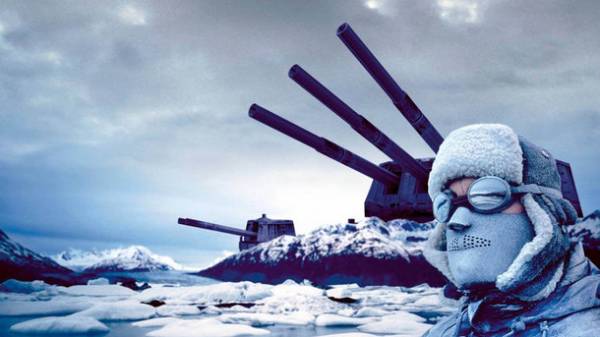 In the Arctic began to test new military equipment, said Deputy defense Minister army General Dmitry Bulgakov.
He noted that in the next few weeks on modern samples snegurochkoy technology professionals will have to follow a route from the village of Tiksi to the island of Kotelny, then back on the ice cover of the Laptev sea, the Straits between the Islands and the coastal zone. Bulgakov added, "the staff is dressed in modern Arctic form of the Arctic is provided with fuel and necessary supplies of food."
According to him, during the March, the experts will evaluate individual decisions on samples of military tracked vehicles, which helps to maintain the autonomy and the necessary equipment are ready to perform tasks at a low temperature.
"Tests will be subjected to army snowmobiles, two-section crawler-transporters, special vehicles for low pressure tires on the basis of cross-country vehicles TREKOL, which was modified according to our requirements and of course modernized and brought up to compliance with the requirements of the two conveyors of the family DT-10ПМ and DT-30ПМ", — concluded the General.
Recall that in the edition of the Times has repeatedly published materials about the confrontation between Russia and the United States in the Arctic. In September 2015 there is information on the preparation of Barack Obama to a confrontation with Vladimir Putin in the Arctic region.
According to "Apostrophe", in the edition of TheTimes called the Arctic, the main military goal of Putin.
Comments
comments