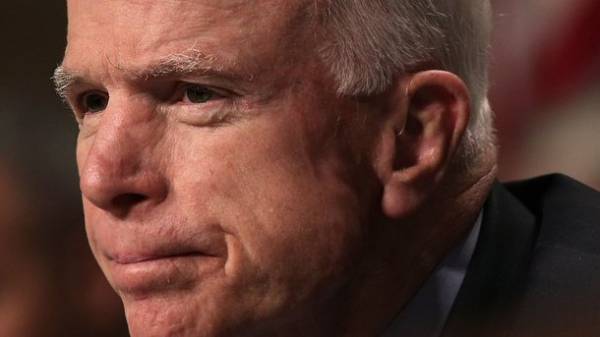 U.S. Senator John McCain believes that the situation W security to which the new U.S. administration will have to respond, will worsen in Ukraine or the middle East.
He stated at the Munich security conference, talking about how we went with Poroshenko on Donbass.
He noted that he was impressed by the moment when Poroshenko gave the award to the mother of the deceased in the Donbass Ukrainian fighters. "Russians kill Ukrainians every day and will get worse. This is a test for the administration' he said, Recalling that the U.S. did not provide weapons to Ukraine.
Comments
comments