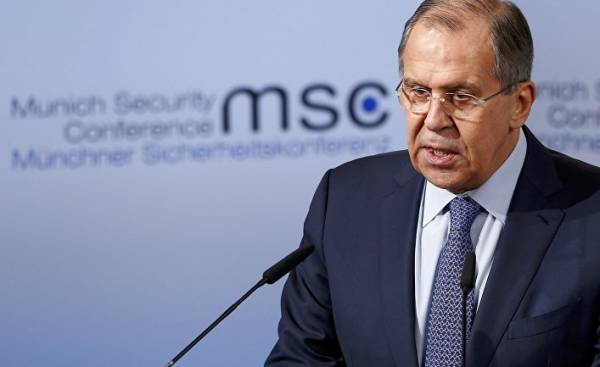 MUNICH — it is Necessary to resume military cooperation between NATO and Russia, said Russian foreign Minister Sergei Lavrov, speaking at the Munich security conference.
"The main my answer to your question, and I reported it to the Secretary-General of NATO, is that all these fears and suspicions to remove, the need to resume military cooperation. Jens Stoltenberg surrounded by his deputies yesterday could not say that NATO is ready, and it's sad, because without the practical cooperation of any meeting of diplomats no added meaning will have in terms of security issues," — said Lavrov.
On the eve of the Russian Minister met with Secretary General of the Alliance Jens Stoltenberg on the sidelines of the conference and discussed the current state and prospects of relations between Russia and NATO.
The North Atlantic Treaty organization in 2014 on the background of the crisis around Ukraine has suspended practical cooperation with Russia, while maintaining political dialogue at the ambassadorial level and above. Meeting of the Council Russia — NATO, held for two years, resumed in April 2016.
Under the new concept of Russian foreign policy, Moscow intends to develop relations with the Alliance, taking into account the degree of its readiness for equitable partnership.
Comments
comments