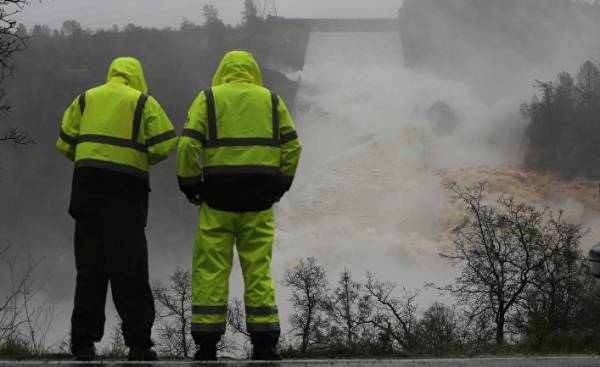 California authorities urged residents of the upstate to leave the area near Oroville dam due to damage to the emergency spillway on the 230 metre long jetty. There is a threat of flooding in the area the highest dam in the United States.
Emergency spillway may not withstand the load and crash at any moment, authorities say, offering thousands of residents to leave their homes.
After torrential rains the water level in the lake Oroville has risen to a critical level, lower which fails due to a faulty condition of the emergency spillway.
We are talking about what if an emergency spillway will cease to perform its function, the water from the lake can rise left the level of the dam that faces an uncontrolled flow of water through the edge of the dam.
The 50-year history Oroville dam, the highest in the USA (230 meters), the evacuation of local residents is proposed for the first time. The Sheriff of the eponymous town in Oroville specifically emphasizes that this is not a drill but a real emergency.
All 16 thousand residents urged to leave the city and drive away to the North.
Comments
comments