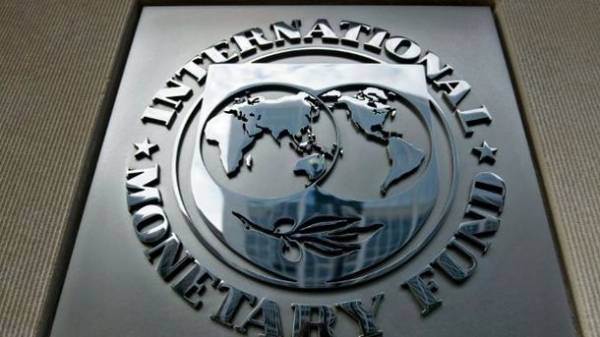 The international Monetary Fund (IMF) asked the Ukrainian government a letter in which he warned about compulsory execution of requirements for ensuring the activities of the NEB. About it writes "true European", which includes a copy of the letter signed by the head of the IMF mission Ron van Roden.
A large part of the letter sent to the Cabinet 15 may, is devoted to the bill No. 6220, which aims to amend the criminal procedure code in such a way that the NABU will be deprived of the opportunity to investigate corruption charges against high-ranking officials.
The IMF warned that its adoption "would be inconsistent with the obligation of the leadership (of Ukraine)", "can seriously undermine the effectiveness of the system of combating corruption" and "will not meet the IMF program".
In this regard, the mission of the Foundation is asking Prime Minister Vladimir Groisman "to help keep legislation in line with the policy outlined in the Memorandum (IMF)".
In addition, the mission of the International Monetary Fund said that to continue program execution Kyiv should fulfill its earlier commitment and to provide the NEB the right to initiate the court listening to suspects. Now for secret listening NABOO should ask SBU about going to court.
"We would like to urge the enactment of the bill, which allows the NEB to undertake independent listening, as it was agreed (with representatives of the Ukrainian authorities), until the end of may," the letter reads.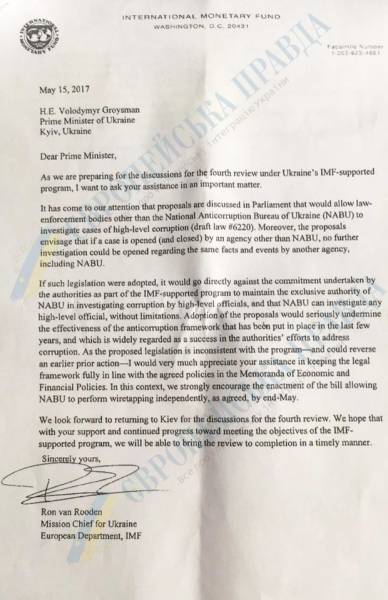 Comments
comments