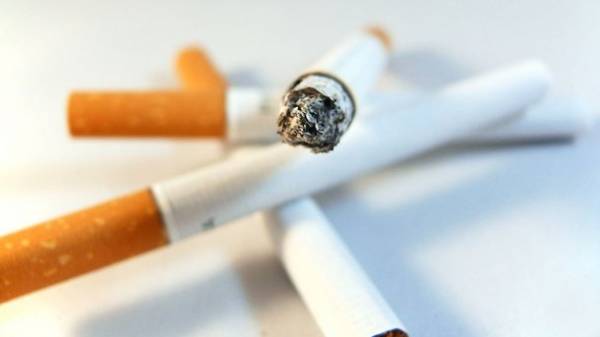 Tobacco distributor "Tedis-Ukraine", who is suspected of tax evasion and the financing of militants, once again has denied all charges. About it "Today" reported in the company.
"The company TEDIS Ukraine denies all the charges in the address the charges, which are widely distributed in the media lately, including regarding relations with officials of the state bodies of Ukraine, in particular with the Antimonopoly Committee of Ukraine. All charges against the company, have under itself no bases", – said the "Tedis".
The company representatives claim that TEDIS Ukraine is a transparent business that is open to interaction with all government agencies.
"In our opinion, the purpose of the dissemination of such false information is manipulated to discredit the legitimate activities of the company," "Tedis-Ukraine".
Yesterday, the media reported that the leadership of AMCU was suspected of receiving bribes from the "Tedis".
As reported, in late March, the security forces exposed the scheme particularly major tax evasion and illegal transfer of billions of hryvnia from Ukraine through the company "Tedis". Including the company is accused of financing terrorism. However, TEDIS Ukraine denies all allegations of the Prosecutor General, the company has already sought the protection of the President of Petro Poroshenko and interior Minister Arsen Avakov.
In addition, law enforcement officers raided the Antimonopoly Committee of Ukrainerelated to the tobacco distributor.
Also it became known about arrest of corporate rights and Bank accounts of the company "Tedis-Ukraine"in PrivatBank.
"Tedis-Ukraine" (earlier "Metropolis") – a distributor of tobacco products in Ukraine. The company is in the TOP 20 largest in Ukraine and full control of the market distribution of tobacco products. For many years the company has collaborated with international manufacturers of tobacco products: JapanTobacco International, Philip Morris International, Imperial Tobacco Group, British American Tobacco, as well as with suppliers of lighters FireTime and Ringo Ltd. In 2014 and 2015, 100% made in Ukraine cigarettes were implemented "Tedis".
In December 2016, the AMCU has fined the "Tedis" 431 million UAH for abuse of monopoly – the claim was to the pricing. In addition, according to AMC, "Tedis" partially refused to sell the product in the absence of alternative sellers.
Comments
comments