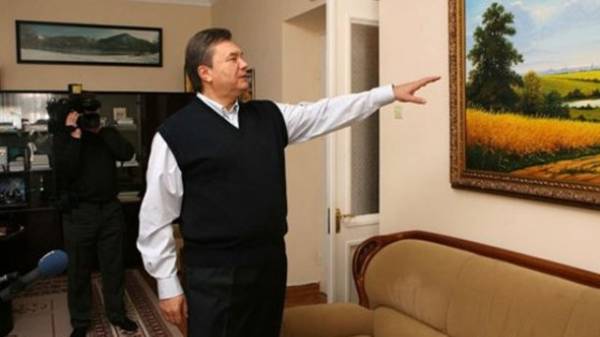 The Prosecutor General's office said the Ukrainian Prosecutor's office about the address of residence of the fugitive Viktor Yanukovych. This was stated by the Prosecutor of the Chief military Prosecutor's office Ruslan Kravchenko in the broadcast channel "112 Ukraine".
"After we sent to every possible address and location of Yanukovych, namely notified by the Prosecutor General's office address in Rostov-on-don, once told us that there are located warehouses, we sent a second request to the Prosecutor General of the Russian Federation, to provide accurate address, because the address that they provided is untrue," – said Kravchenko.
According to him, at the repeated request of the Prosecutor General's office said that the address in Rostov-na-Donu is true, but no supporting documents were not provided.
Kravchenko also said that two witnesses in the criminal proceedings against Yanukovych said that he did not live in Rostov-on-don, and in the suburbs.
However, the question whether the Prosecutor's office accurate data on the whereabouts of Yanukovych, Kravchenko said, "has no Accurate".
A case of treason Yanukovych will be in court on March 14, promise the military Prosecutor's office. Previously, the protection of Yanukovych said that the GPU can't start the correspondence process in his case until you give him the investigation.
Recall, 20 January 2017 by the investigating judge of the Pechersk district court of Kyiv satisfied the petition of the Main military Prosecutor Prosecutor General of Ukraine and granted permission for a special (private) pre-trial investigation in criminal proceedings on suspicion of Yanukovych of committing crimes under part 1 of article 111 (high treason), paragraph 5 of article 27, part 3 of article 110 (intentional complicity in acts committed with the aim of changing the boundaries of the territory and the state border of Ukraine, violation of the order established by the Constitution of Ukraine) and part 5 article 27, part 2 of article 437 (aiding in waging aggressive war) of the criminal code of Ukraine. In addition the Prosecutor's office has a warrant for his arrest.
Comments
comments