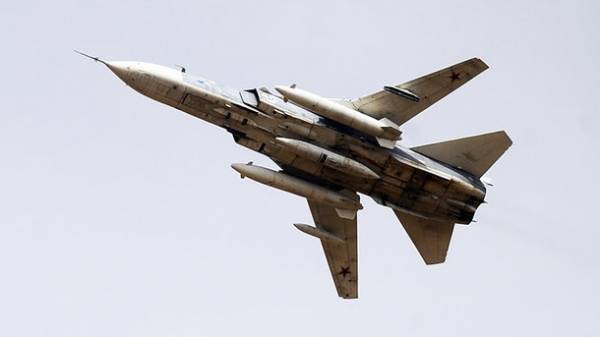 In February, for one day, occurred four "threat convergence" between the planes of Air and space forces and the air forces of NATO countries. As reported by Defense News, said the commander of U.S. forces in Europe and Africa General Todd Walters.
The incidents, according to Walters, was held on February 10. In three cases, the Russian side was attended by front-line bombers su-24, in one — anti-submarine aircraft Il-38.
General convergence associated with the mistakes of the Russian pilots and perceived political signals from Moscow. However, he noted that since such incidents were not.
Walters also said that the statistics of air incident involving Russian military aircraft and NATO in the last six months has leveled off. The American side, according to his statement, tries to discuss with the Russian military this problem, however, is not always the case. "Sometimes we did not get the answer I wanted to hear. Sometimes we don't get any response," he said.
In January, the newspaper The Wall Street Journal reported that the Pentagon is accusing pilots of Russia in dangerous approaches in the skies over Syria and dismissive attitude to the provisions of the Memorandum of safety. The official representative of the Ministry of defense of Russia Igor Konashenkov called the accusations of Russian pilots far-fetched.
Comments
comments