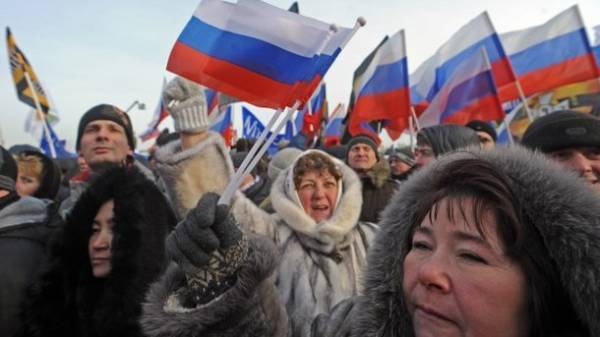 The most vulnerable point in Russia is Saint Petersburg that could give the Kremlin a "surprise". This was stated in interview to "Observer" the Russian journalist Dmitry Zapolskiy.
According to him, the Caucasus, which had always expected problems, is no longer the Achilles heel of Russia.
"The Achilles heel of Russia — Saint-Petersburg, and the Caucasus. Imagine that the separatists were able to seize power in some region in the Caucasus. What? Yes, this dream of Russian nationalists! The Caucasus is not going anywhere: too good to be true today provided by regional elites, it's too profitable," said zapolski.
As earlier it was told by the leader of the Crimean Tatar people, MP Mustafa Cemil, the West can force Russia to collapseif you stop to buy gas and oil, which is the main source of income of Russians.
Comments
comments