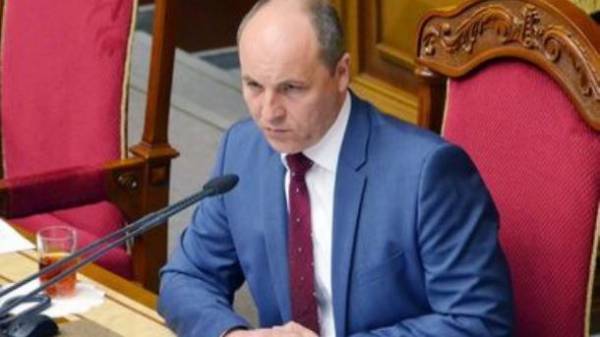 The speaker of the Ukrainian Parliament Andrei Parubiy did not rule out that in the Verkhovna Rada may be again registered a draft resolution on the introduction of personal sanctions against former senior officials, including former President of Ukraine Viktor Yanukovych, as well as a number of businessmen.
"This decision has been rejected but can be made a new resolution. And, as far as I know, the authors will introduce a new resolution, it will register, and, obviously, we are going to discuss the same thing (the ruling. – Ed.) can not be made", – Parubiy told reporters on Friday in Kiev.
As reported, the Verkhovna Rada on Thursday supported the decision No. 5350 on the protection of national interests, national security, sovereignty and territorial integrity of Ukraine, anti-terrorist activities – he was voted 202 deputies in the 226 necessary for a positive decision. The speaker twice put to the vote return to this question, the proposals did not receive the required number of votes.
Rejected by the decree provided for the adoption and submission for consideration by the Council proposals on the application of personal sanctions for the creation of actual or potential threats to national interests, national security, sovereignty and territorial integrity, the promotion of terrorist activities.
The document includes a list of 21 people. Among them – former President Yanukovych, former interior Minister Vitaliy Zakharchenko, former Prosecutor General Viktor Pshonka, former head of the presidential administration Andriy Klyuyev, Yanukovych's son, businessman Oleksandr Yanukovych, the ex-people's Deputy Artem Pshonka and Serhiy Klyuyev, former Prime Minister Mykola Azarov, former Minister of education and science Dmytro Tabachnyk, the former head of the NBU Sergey Arbuzov, businessmen and politicians Yury Ivanyushchenko, Oleksandr Klymenko, Dmytro Firtash, the son Azarov, ex-MP Oleksiy Azarov, the former Minister of health Raisa Bohatyryova.
Comments
comments